Zille Program
with Zille in the cozy parlor -
an original old Berlin program
A cheeky-frivolous program with authentic Berliner food. If you want to understand Zille, you have to visit Zille pubs. The places where the common people gather and where Zille found many motifs. If you're lucky, Zille might drop by in the evening. Just like with us. After a stressful workweek, you can find the old Zille in the parlor. He talks about soup cellars, distilleries, shanty pubs, girls, and more. And who used to hang out there back in his time. All of it cheeky, frivolous, and erotically coarse, because that's how it was back then. After the 'good half-hour,' it's up to you whether and how long the master stays in his regular pub. Convince him! Zille visits us every first Friday of the month from 7 p.m.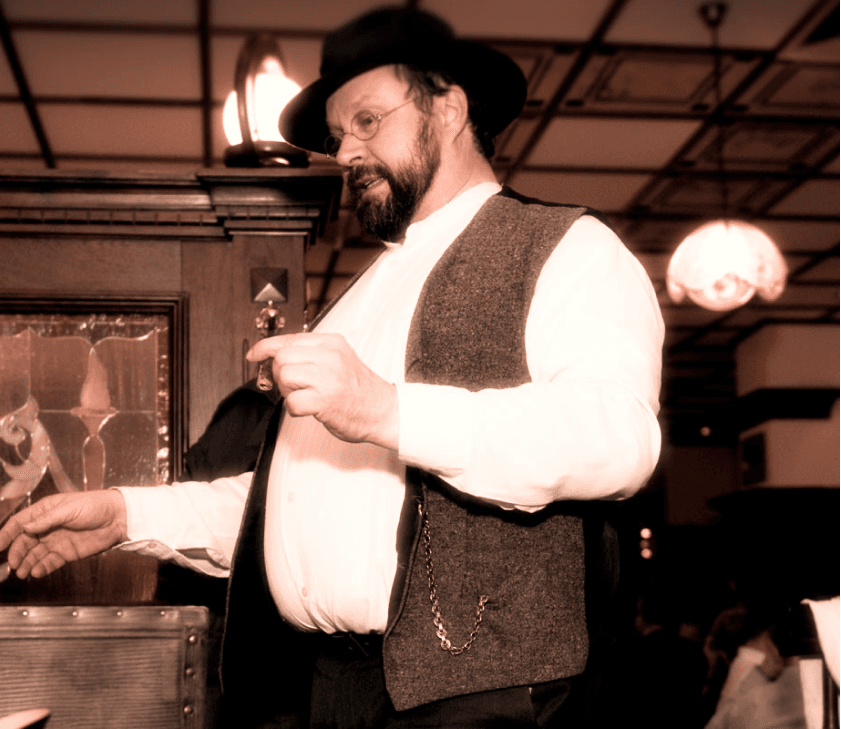 Events
Upcoming Dates
02.06.2023
01.09.2023
20.10.2023
03.11.2023
11.01.2024
28 €
per person
including a schnapps and food
Menu Selection
Zille Skewer
with beef steak and pork steak, bell peppers, onions, bacon, potato wedges, bell pepper sauce, and a small cucumber salad
Berlin-style Knuckle of Pork
with pea puree, sauerkraut, parsley potatoes
Pork Schnitzel
with mushrooms, french fries
Mediterranean Vegetable Pan
with potatoes and tomato-herb dip
Organizer
Reservation and inquiries: 030 2425247
The food must be selected three days before the event. If guests don't pre-select dishes, they will automatically be served a Zille Skewer at the event.